What Is The Hyundai Digital Key?
The Hyundai Digital Key is a brand-new technology, designed to give complete vehicle access through your mobile device. With remote vehicle access, and an ability to transfer digital "keys", the Hyundai Digital Key is set to be a must-have feature for 2020.
Now although most new cars operate on "keyless entry", they still rely on a battery-powered key fob. If the key fob batteries were to lose charge it could leave you stranded, something no-one should deal with. Thanks to the new Hyundai Digital Key, you never have to worry about key fobs again! By using NFC technology, though sensors installed in the door handles, your Hyundai can recognize your NFC-enabled mobile device and operate as normal. No keys, no fob, no hassle required. Thanks to the Hyundai mobile app's advanced features, owners can remotely start their vehicle, and even activate the alarm, too.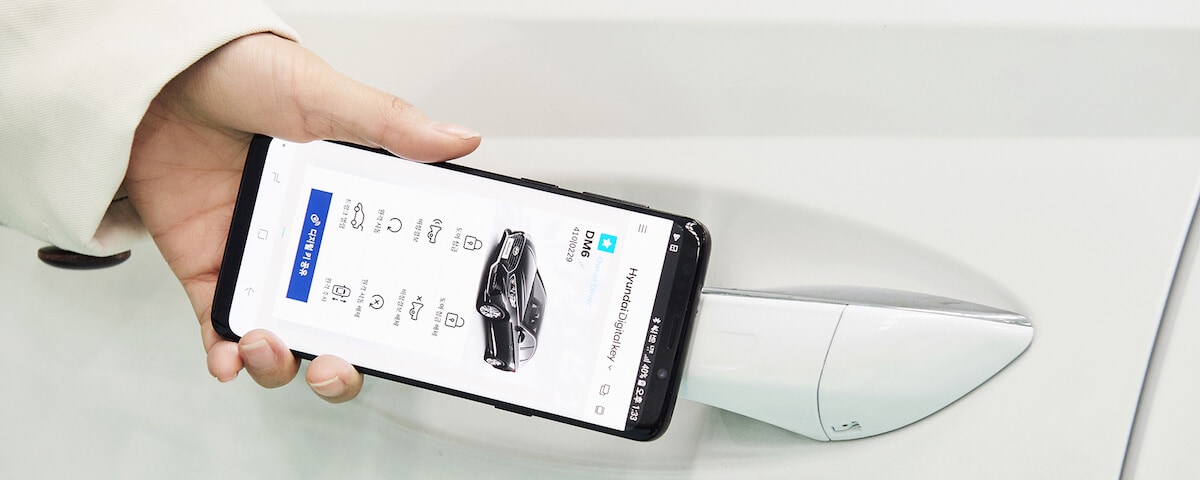 Digital Key Sharing
One other exciting feature of the Hyundai Digital Key is the ability to give vehicle access to another person, no physical keys required! As standard up to four unique users can be added to a single Hyundai vehicle, meaning the whole family can have access when needed. Best of all, each user can set their own unique vehicle profile. These settings can adjust the side mirrors, seat position, and even audio settings. Thanks to the Hyundai Digital Key, you never have to worry about re-positioning your mirrors or seats ever again.
New Hyundai Vehicles With Hyundai Digital Key
The Hyundai Digital Key is one of the best ways access your new Hyundai. By giving you remote vehicle access and unique profile settings, you can perfectly tailor the vehicle to you're personal liking. The Hyundai Digital Key is currently exclusive to the new 2020 Hyundai Sonata and may be added to future models. For more information about the Hyundai Digital Key, or any other new Hyundai feature, feel free to call us anytime at 770-674-6079 to speak with one of our friendly and knowledgeable teammates. While you're here, be sure to view our complete inventory of new Hyundai cars and SUVs.