Hyundai Transmission Repair Near Atlanta, GA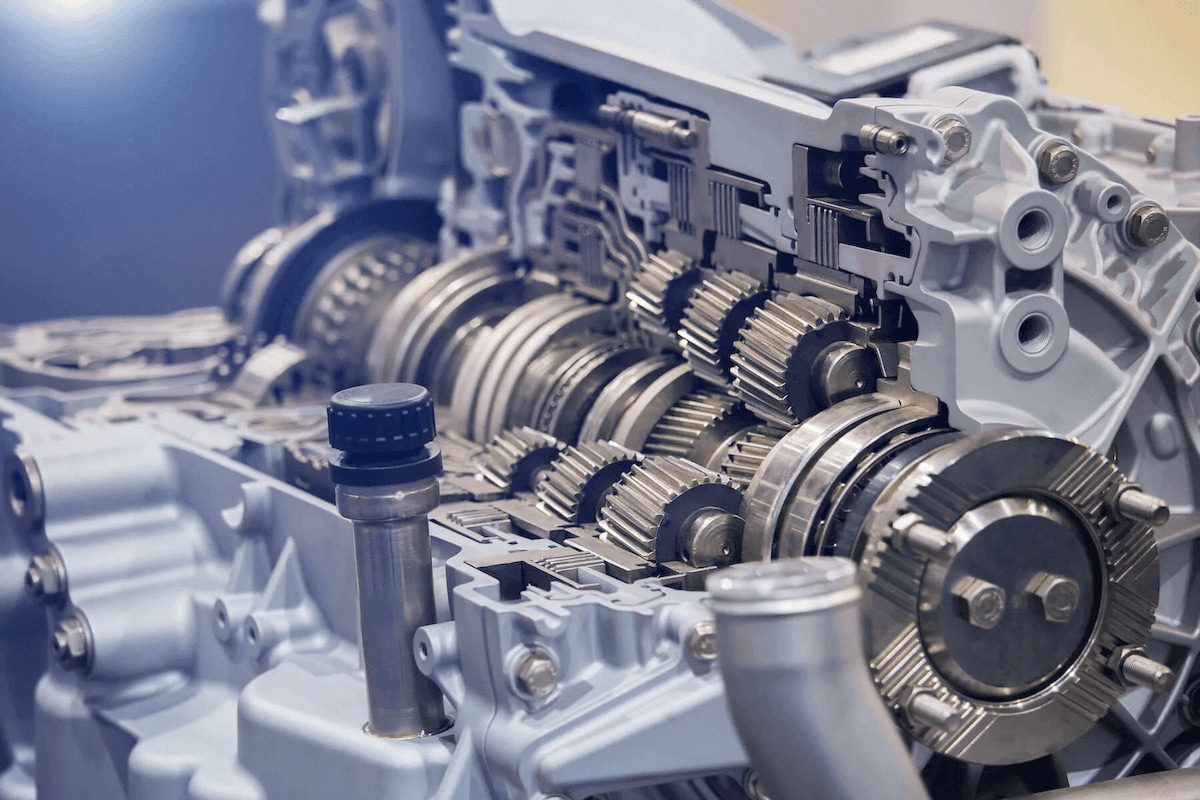 What Does a Transmission Do?
Simply put, the transmission is what helps deliver engine power to the wheels of your vehicle. By selecting the right gear for the right speed, the transmission maximizes both power and fuel economy. The transmission will maximize torque at low speeds, allowing you to pull away from a stop or climb hills. At higher speeds, the transmission gearing changes to allow for a higher top speed and reduces available torque. By selecting the correct gear for the right driving conditions, your Hyundai transmission will make every drive a smooth, safe, and comfortable experience.
Signs It's Time for Hyundai Transmission Repair
There are many signs the transmission in your Hyundai needs to be repaired. From delayed shifting to clunking or grinding noises, or even a simple leak, it's essential to act fast and repair your transmission. Transmission issues are often a simple fix but can compound over time and become a much larger problem. Here are some signs that your transmission may need to be serviced or repaired:
Won't stay in gear: This could mean low transmission fluid because of a leak, a misaligned shifter, cable issues, or issues with the fluid pump.
Delayed or missed gears: Another sign of low transmission fluid or cable issues. It could also indicate damage to gears.
Transmission slipping: This is similar to missed gears in an automatic; however, this means a worn clutch in a manual transmission.
Burning smell: Gear oil has a strong scent, which indicates wear on the metal components of the transmission.
Noises when changing gears: This can mean low fluid, a cold transmission, or damaged parts.
No power: If the engine runs well, but the vehicle has little or no power, this could indicate an internal problem with the system. The vehicle computer could be limiting power to prevent damage to the engine or transmission.
Gears grinding (Manual transmission): One of the most common issues with manual transmissions. Grinding gears is usually due to a faulty clutch or cable but could indicate damaged gears as well.
Clutch pedal feels different (Manual transmission): This is typically a problem with the linkage or hydraulic system that operates the clutch. The clutch disc and pressure plate may be failing.
Types of Transmissions
Automatic Transmission
Automatic transmissions are the most popular type of automotive transmission in the world. They calculate engine power and vehicle speed and adjust gears on the fly to adjust for maximum performance and fuel economy. This type of transmission does not require drivers to shift on their own or use a clutch pedal and is excellent for first-time drivers and commuters.
Manual Transmission
Manual transmissions are the simplest form of vehicle transmission. With this system, the power is sent to a clutch, which the driver manually operates. The driver also manually uses the gear lever and picks their chosen gear. Manually shifting gears allows for the most control over your vehicle and requires more driver attention. Most car enthusiasts prefer manual transmissions, as they offer an exciting and fun way to enjoy the drive.
Dual-Clutch Transmission
Like an automatic transmission, a Dual-Clutch Transmission (DCT) does not require the user to shift manually or use a clutch pedal. The big difference, however, is that the DCT system uses two clutches operating at different speeds. Having two clutches operating at different speeds means that the next gear shift is already sped up and ready to go, even before you select it! A dual-clutch system allows for lightning-quick gear changes and makes DCT the go-to transmission for the world's fastest cars.
Continuously Variable Transmission
The continuously variable transmission (CVT) is a type of automatic transmission that senses the accelerator input with the engine and can adjust itself for the perfect speed or torque gear ratio. So unlike a 5-speed transmission with fixed shift points, this allows for uninterrupted power delivery at any given driving condition. The CVT computer adjusts these ratios automatically and can make for excellent fuel economy at the cost of reduced engine torque.
Hyundai Transmission Repair in Buford
AutoNation Hyundai Mall of Georgia is your trusted Hyundai repair center in the Buford area. If you think your Hyundai transmission is failing and needs to be serviced or repaired, give us a call at 770-674-6079 to speak with a service advisor, or schedule an appointment online today. If your transmission needs to be repaired, it may also be a good time for an oil change or to have your engine belts checked out as well. Don't wait for a simple repair to turn into an expensive repair, so schedule an appointment today!